After bus debacle, still no start date for JCPS early childhood education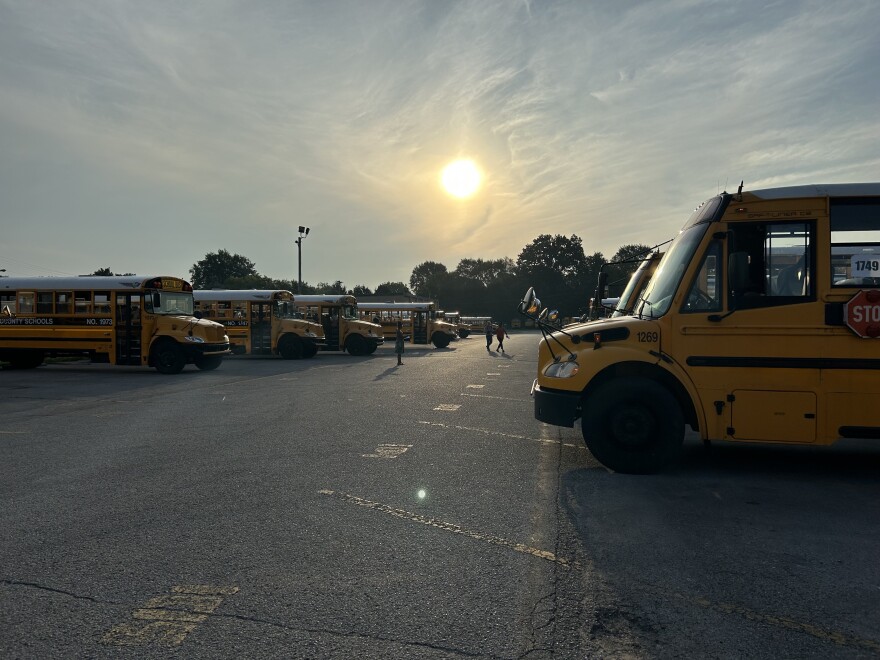 Early childhood education was supposed to start Aug. 23. About 2,000 families in Jefferson County Public Schools rely on the district for education and child care for their 3-year-olds and 4-year-olds.
Jefferson County Public Schools has no start date for early childhood education after a "transportation disaster" derailed the opening of the school year.
JCPS early childhood education centers serve more than 2,000 children ages 3 and 4 who qualify for state-funded public preschool based on their family income or disabilities. Early childhood centers were supposed to open Aug. 23. But more than a week later, families who rely on the service are still in limbo.
"At this point, we do not have a start date to provide," a Thursday email from JCPS to early childhood education families reads.
"We are in close communication with the JCPS transportation department, and they are working with us to find a resolution and give us a better timeline for when we can welcome our Early Childhood students to the program."
Parent Justin DeLorenzo is frustrated with the delay. He was counting on getting his 3-year-old speech therapy services through the program.
"That is a huge source of anxiety for us," DeLorenzo told LPM News. "You want your kid to get everything that they need."
Many working parents rely on the program for child care as well. DeLorenzo said he's able to stay home for now but will need answers soon. He's starting a new job working third shift, which starts at midnight and runs to 8 a.m. He'll need the daytime hours to sleep.
"Like, do we need to enroll him in another program? What do we do?" he said.
JCPS provided families with a list of child care providers who may have availability. Families must call providers individually to inquire about availability and cost.