Kentucky eschews casinos but embraces horse betting. Meanwhile, neighboring states have netted a total of $3.9 billion in taxes in the past decade from their combined eight casinos on the north bank of the Ohio River.
House Speaker to Propose Expanded Gambling Legislation, Casinos in Kentucky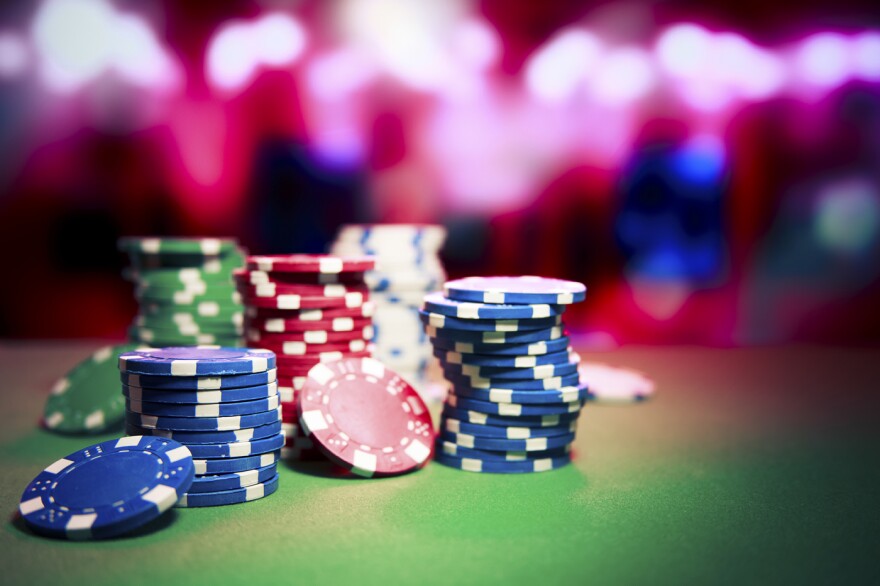 House Speaker Greg Stumbo has pledged to propose a constitutional amendment to allow as many as seven casinos to open in Kentucky.
Under Stumbo's plan, the tax revenue from the casinos would be set aside and used to finance public schools, the state's racing industry and its troubled pension systems.
In announcing his proposal, Stumbo cited the Kentucky Center for Investigative Reporting's March examination of tax revenues from eight casinos just across state lines on the north bank of the Ohio River. KyCIR found that Illinois, Indiana and Ohio have raked in a total of $3.9 billion in taxes in the past decade from these gambling hotspots. (Read "How Kentucky Money Fuels Cross-Border Casinos, Other State Budgets")
"Whether we like it or not, expanded gaming is here in Kentucky. The only question is whether we should finally benefit from it," Stumbo said in a news release.
Stumbo wants the Kentucky Lottery to oversee the private casinos, each of which would be spread across the state's six congressional districts, plus one "at large" casino. The casinos would only be allowed in counties with at least 55,000 residents, and counties would have to approve the casino through a local option vote.
WFPL's Ryland Barton reports:
Expanded gambling has long been a goal for Democrats in Kentucky, with Gov. Steve Beshear making it a major part of his platforms during both of his gubernatorial races. Such proposals have long been stymied in the Republican-led Senate. Senate President Robert Stivers, a Republican from Manchester, reiterated on KET Monday his reluctance by pointing to Ohio and Indiana, which have opened to gambling with less-than-expected returns. "They're having to morph around their projected revenues that just haven't come to fruition," Stivers said.
Stumbo wants legislators to take up his proposal in the 2016 Regular Session. If approved, the amendment would go before voters in November 2016.
A majority of Kentuckians favor casinos in their home state. In a 2013 Bluegrass Poll conducted by SurveyUSA for the Louisville Courier-Journal, 60 percent of respondents gave casinos a thumbs-up. All four regions of the state came up pro-casino. (Read: What Does it Take to Legalize Casinos in Kentucky?)
For more data analysis of casino gambling revenues along Kentucky's border, see our March report.