Chicago Symphony plays Stravinsky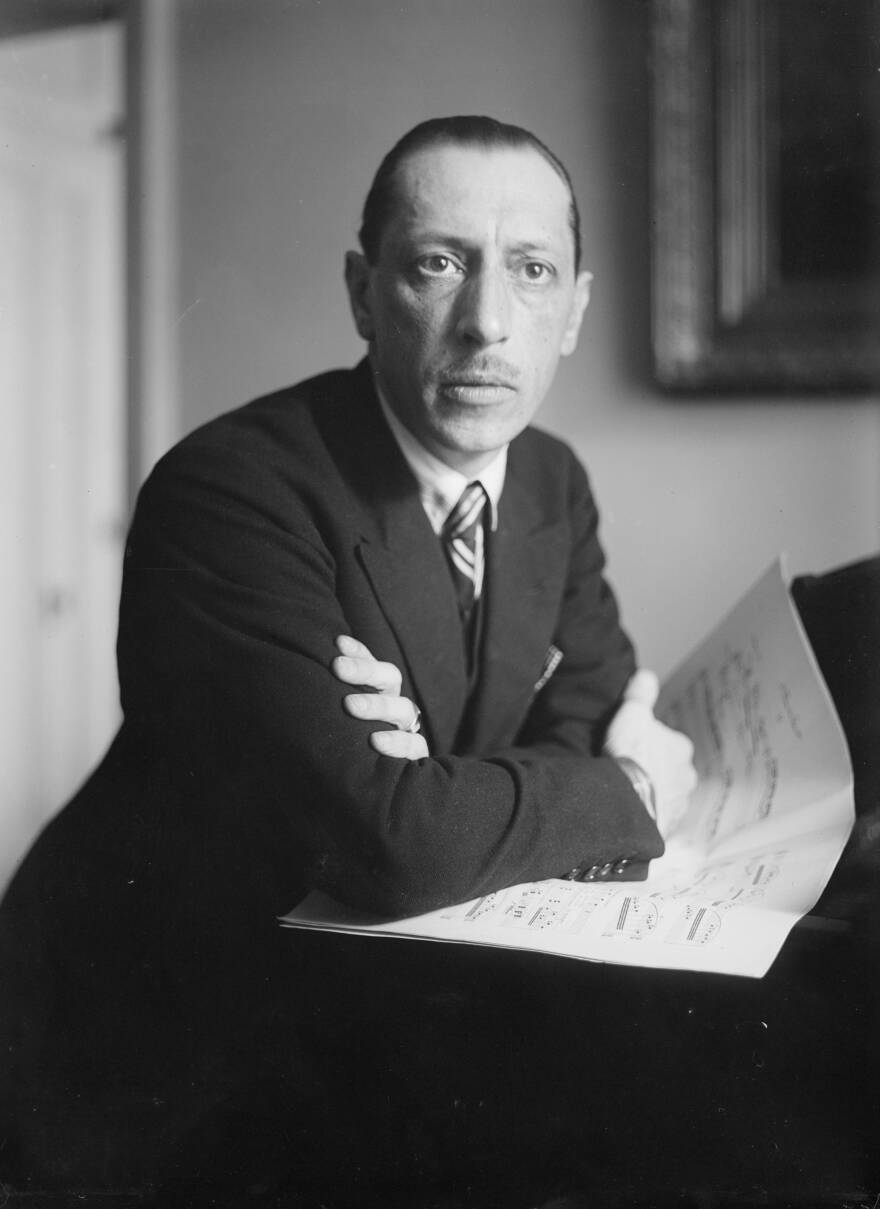 Both familiar and unfamiliar works by composer Igor Stravinsky are on this week's broadcast by the Chicago Symphony Orchestra.
The Symphony in Three Movements took over three years to write. Begun in April, 1942, work on several Hollywood films delayed the work's finish until August 1945. Stravinsky referred to it as his "war symphony" citing actual world events inspiring the three movements. The first movement was inspired by a documentary on Japanese scorched earth tactics in China. The third movement deals with footage of German soldiers goose-stepping and the allied forces' eeventual success.
Stravinsky's Eight Instrumental Miniatures were scored for 2 Flutes, oboe, English horn, clarinet, bass clarinet, bassoon, 2 trumpets, 3 trombones, harp, celesta, violins, violas, cellos and basses. It is an orchestration of studies for piano originally called Les cinq doigts. The original work comprises eight short pieces in which the right hand generally plays only five notes, remaining in essentially the same position at the keyboard throughout. The third movement is an arrangement of the Russian folk melody Kamarinskaya.
Pribaoutki is a cycle of four songs composed by Igor Stravinsky in 1914 to Russian texts by Alexander Afanasyev. The title can not be directly translated into English from the Russian. But they can accurately be referred to as nonsense songs. The cycle is short, lasting only four minutes in performance.
The Concertino, played on 12 instruments, is an arrangement of the original for string quartet. Originally written in 1920 Paris, the revamped version appeared in 1952 in Los Angeles. Stravinsky wrote, "My present intentions towards my earlier work have led me to re-bar it rather extensively, to clarify some of the harmony, and to punctuate and phrase it more clearly. Although the violin part remains untouched, the three other string parts are re-distributed among the ten wind and brass instruments."
The Suite No. 2 for Small Orchestra is one of two suites that were originally part of two sets of "Easy Pieces" for piano duet written between 1914 and 1917. The second suite was actually written first in Paris in 1921. The Polka movement was dedicated to Sergei Diaghilev, intended to be a musical portrait of the choreographer.
Chicago Symphony Orchestra will be conducted by Marcelo Leninger, Matthew Aucion and Charles Dutoit in these works and pieces by Ravel and Debussy, Sunday evening at 6 pm.