Deadline To Guarantee Opening Day Bridge Tolls Is Friday, Officials Say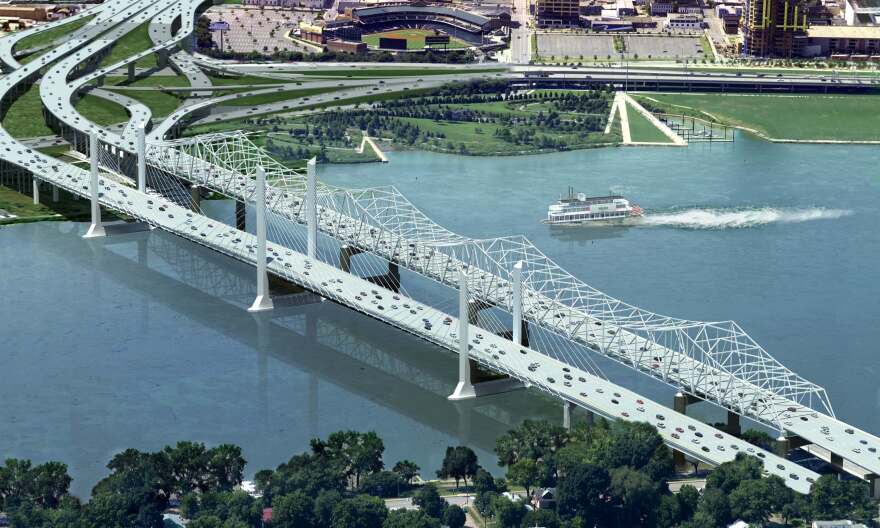 Officials with the Ohio River Bridges Project say some 125,000 people have set up prepaid accounts for electronic tolling on the new Abraham Lincoln and Lewis and Clark bridges, and the improved Kennedy Bridge.
Tolling begins on Friday, Dec. 30. Spokeswoman Mindy Peterson says in order to guarantee the lowest possible rate on the first day of tolling, motorists should have an account set up before Saturday.
"As long as that happens, you don't have to have a transponder in hand for the start of tolling if your license plate has been connected to a transponder," says Peterson. "You will get that lowest rate, starting with the first day of tolling, even if the transponder is not in hand."
The Riverlink customer care and phone registration systems will be closed Saturday through Monday for the Christmas holiday.
Peterson says motorists can still register online.
"Even next week people can set up their accounts," she says. "We may be able to get a transponder assigned to them in time, and they'll be paying lower rates on the first day. But if it's not the first day, very soon after they'll have it assigned."
Under the electronic Riverlink system, transponders affixed to vehicles are read and the money is deducted from prepaid accounts.
Those without prepaid accounts will pay higher tolls, with the bill sent to the person to whom the car is registered.