Challengers Take Down Longtime Politicians In Louisville House Primaries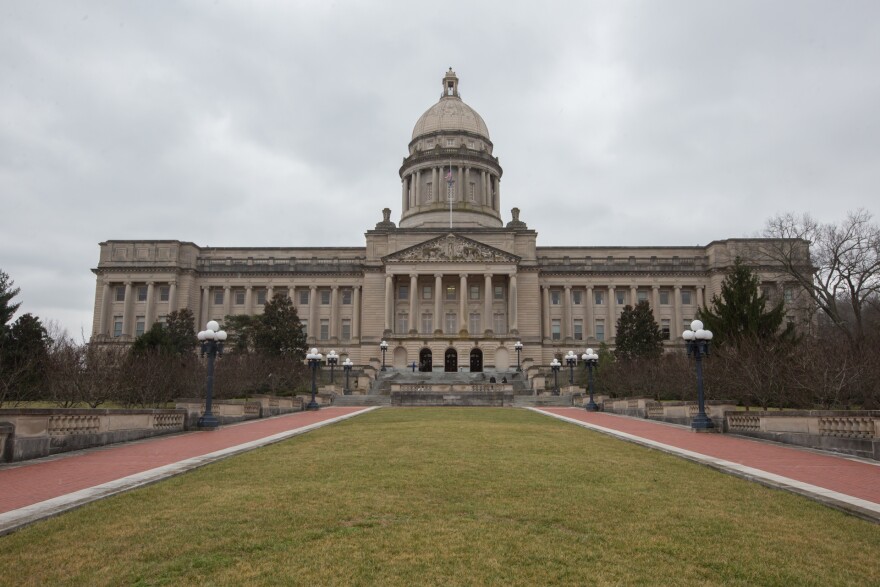 Two longtime state representatives were defeated in yesterday's primary election, and a newcomer defeated a longtime Louisville Metro Councilman in another state House race.
Rep. Tom Riner, a Democrat from Louisville, was ousted by former Louisville Metro Councilwoman Attica Scott, who criticized the 35-year incumbent for not being a "real Democrat."
"The vote tonight says to me that District 41, which is 62 percent women, want a woman to represent them in Frankfort," Scott said in a phone interview with WFPL.
Scott has no Republican challengers in the general election. She is the first African-American woman elected to the General Assembly since Eleanor Jordan, who left office in 2000.
"For them to elect me as the first black woman in Frankfort in nearly 20 years also says that people realize that this is the 21st Century, and it's time to move forward and move forward together," Scott said.
Riner, a Baptist pastor, reportedly put Rowan County Clerk Kim Davis in touch with religious freedom law firm Liberty Counsel when she refused to issue marriage licenses after same-sex marriage was legalized in the U.S. He's been criticized by Democratic colleagues for refusing to caucus with the party.
In another contested primary race, 19-year incumbent Republican Rep. Ron Crimm lost to attorney Jason Nemes.
Nemes is the former director of the Administrative Office of the Courts and chief of staff for the Kentucky Supreme Court. His father is Mike Nemes, the deputy secretary of the Kentucky Labor Cabinet.
Nemes will face Rob Walker in the general election. A conservative Democrat in a Republican district, Walker touts being a member of Gov. Matt Bevin's transition team when the governor took office.
"I know we need to find new ways to bring Democrats and Republicans together. As a Democrat, I will work with Republicans to get things done," Walker wrote on his website.
And in the Democratic primary for the 38th District in Louisville, McKenzie Cantrell, an attorney with the Equal Justice Center, defeated longtime Louisville Metro Councilman Dan Johnson. Cantrell will take on Rep. Denny Butler, who switched his party affiliation from Democrat to Republican after Bevin took office, in the fall.
"We're going to campaign on some of the same ideas that we campaigned on in the primary — supporting public education, displaying my experience already in policy, advocating for higher wages and safe workplaces," Cantrell said in a phone interview.
The stage is now set for a showdown over political control of the state House of Representatives in the general election. Democrats have 53 seats and Republicans have 47 in the chamber, which is the last legislative chamber in the South controlled by Democrats.