First Public Session On New Bridge Tolling Begins Monday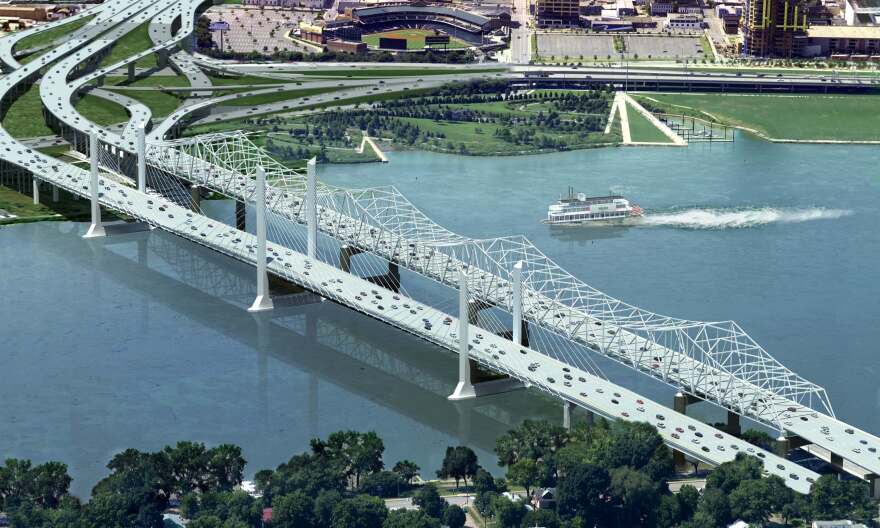 The first of a dozen informational meetings explaining the tolling system that will be used to help pay for the massive, $2 billion-plus Ohio River Bridges Project will be held this week in Oldham County.
The bridges will collect tolls using the all-electronic RiverLink system. The new Abraham Lincoln Bridge, the Kennedy Bridge and the new East End Bridge will all be tolled. Neither the Sherman Minton Bridge nor the Clark Memorial Bridge will be tolled.
Bridges project spokeswoman Mindy Peterson said tolling isn't expected to begin until late this year, but officials want to start getting the word out now about how the system will work.
Toll rates will range from $1 to $12, depending on the size of the vehicle, whether a transponder is used, and how often a driver crosses a bridge.
The first informational meeting is Thursday at the John W. Black Community Center in La Grange.
"The last time we had tolling on a bridge in Louisville was 1946, when tolls were lifted from the Clark Memorial," Peterson said. "We're talking about seven decades. So it's been a long time. All-electronic tolling is certainly a very new concept for many drivers."
There will 11 more meetings over the next two months in the Louisville area and Southern Indiana.