University of Louisville Set to Announce Gift for Creation of Free-Markets Program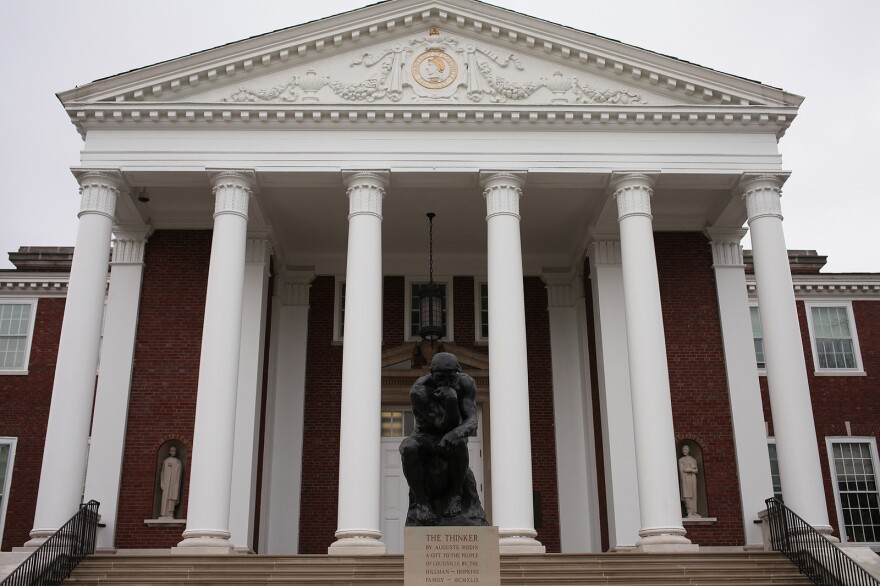 The University of Louisville is announcing Tuesday what Louisville Business First reports will be the acceptance of a $6.3 million grant from Papa John's International founder John Schnatter and major Republican donor Charles Koch for the creation of a free-markets program.
University spokesman Mark Hebert on Monday would not confirm details in the Business First report. According to the newspaper, 80 percent of the money -- $4.64 million -- will come from the John H. Schnatter Family Foundation, the other 20 percent -- $1.66 million -- from the Charles Koch Foundation. It confirms a December article by the Kentucky Center for Investigative Reporting, which first shed light on the proposal.
According to Business First, the money will help launch the John H. Schnatter Center for Free Enterprise. It will fund the hiring of two tenure-track professors and several other employees, and the rollout of an academic program consisting of undergraduate and graduate courses and events related to free-markets theory, which is typically critical of government regulation. Hebert said the center is planned to open in the fall.
Such grants from Charles Koch have spawned similar "applied economics" or "economic liberty" centers at a growing numbers of U.S. colleges, including George Mason University, Troy University, Florida State University, the University of Kansas and, most recently, Arizona State University.
The grants often stir controversy by requiring that teaching positions be filled by adherents of libertarian principles. Florida State allowed one of its introductory economics courses to incorporate frequent use of videos by the anti-government crusader John Stossel of the Fox Business Network. Opponents responded by forming a group called UnKoch My Campus.
Schnatter, an Anchorage resident and CEO of Papa John's, is a donor not only to Republican Party candidates for office but also to the Koch Brothers, among the biggest supporters of Republican and libertarian causes. Closer to home, he and his company have given more than $20 million to University of Louisville athletic programs, and recent tax returns show that his foundation has given $564,625 in donations to charities.
Reporter James McNair can be reached at jmcnair@kycir.org and (502) 815-6543.
This story was reported by Louisville Public Media's Kentucky Center for Investigative Reporting.