Kentucky Center for Investigative Reporting Sues University of Louisville Over Release of Public Records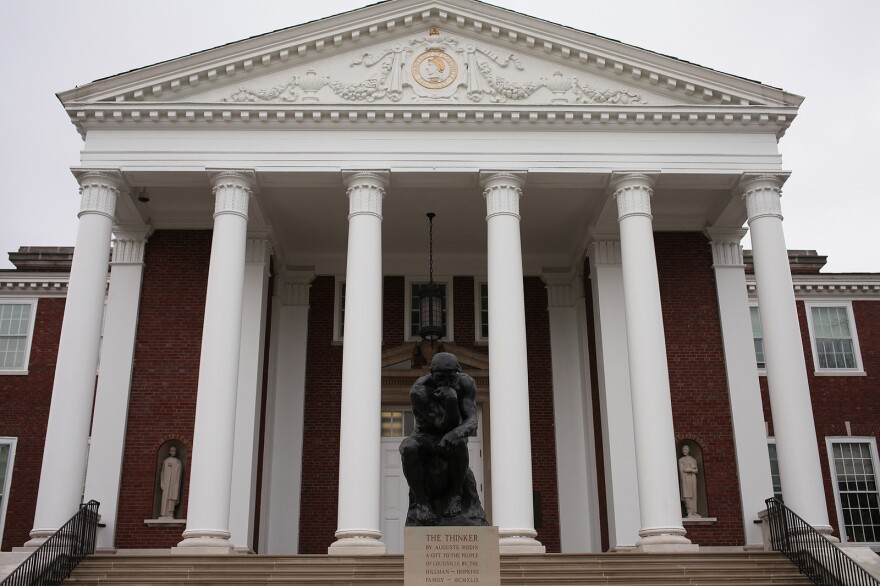 The Kentucky Center for Investigative Reporting has filed a lawsuitagainst the University of Louisville over the release of records related to a financial review of the university.
The suit was filed today in Jefferson Circuit Court.
For the past nine months, KyCIR reporter Kristina Goetz has sent multiple open records requests to the university, seeking information about a financial review performed by an outside auditing firm after several high-profile thefts by employees. UofL did eventually release its own report, detailing the changes the university made after receiving the review, but in its lawsuit KyCIR said the university has not released corresponding documents.
KyCIR appealed the university's records denial to Attorney General Jack Conway. In August, Conway released his decision, determining that UofL had violated parts of the state's open records law.
"Our newsroom has fought for the release of documents related to school-finance matters because we believe information about the financial health of a public university is in the public's interest," said KyCIR Managing Editor Brendan McCarthy in astory about the lawsuit on the center's website."The public institution has repeatedly denied, delayed or failed to release materials that we believe are responsive to our public records requests."
(McCarthy is also the interim news director for WFPL.)
UofL spokesman Mark Hebert sent the following via email: "The University believes it has fully complied with both the Kentucky Open Records Act and the Attorney General's opinion of August 27, 2014. In fact, additional documents were provided to the Kentucky Center for Investigative Reporting on October 24. We have not yet been served with the suit, but will review it and respond accordingly."
In the past, the university has argued that the review was preliminary and falls under exemptions in the open records law provided for documents in "draft form."
KyCIR has argued that because the school has acted on the recommendations, the review is no longer preliminary.
KyCIR's demands listed in the lawsuit include a comprehensive search for the requested information, access to the withheld documents, associated attorney's fees and $25 a day for each day the center was denied the right to view the information.
Disclosure: The Kentucky Center for Investigative Reporting and WFPL are both part of Louisville Public Media. The University of Louisville has donated to Louisville Public Media for years, and earlier this year earmarked $10,000 to KyCIR as part of a larger LPM donation.