Classical Music Deaths in 2015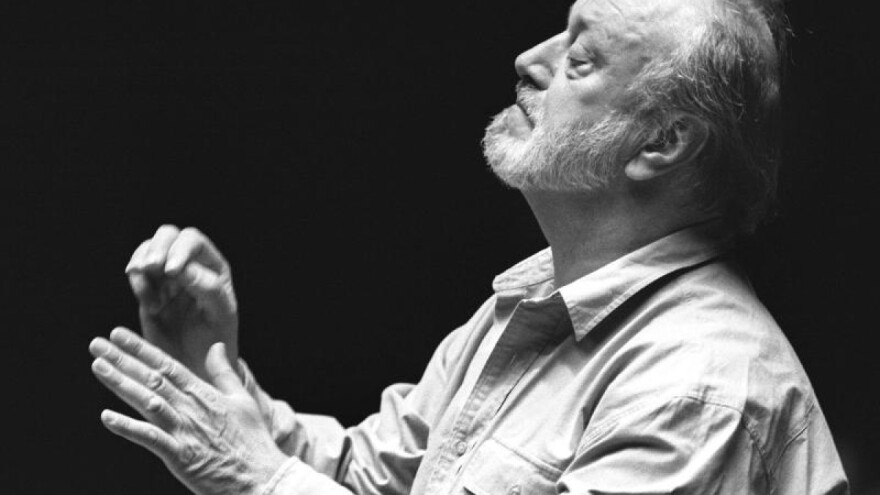 The year had many highs and lows in the classical music world. And also many notable deaths during 2015.
Conductor Kurt Masur was musical director at the Leipzig Gewandhaus, the London Philharmonic and the New York Philharmonic. Masur will be remembered equally for his role during the last days of the Soviet Union. Although loyal to the East German government, when demonstrations broke out in 1989 Masur acted as a peace-keeper. Government soldiers could have killed many of the protesters if not for Masur's intervention.
Sir David Willcocks was a legend in the choral arts world. He was choral director for the choir of King's College, Cambridge, for 17 years and the Bach Choir for 38. His legacy will live on forever in his choral arrangements of Christmas carols and his hundreds of recordings.
Robert Craft will be best remembered as the close-working associate to composer Igor Stravinsky. A conductor, Craft met the composer in 1948 and worked with Stravinsky as collaborator until the composer's death.
Clarinetist Dallas Tidwell was a Louisville Orchestra member for 27 years. He was a part-time instructor at the University of Louisville School of Music and a member of the Kentucky Center Chamber Players, a group that performed on Classical 90.5 several times.
David Roth was the energetic general director of Kentucky Opera for nine years. His unique combination of artistry and business sense helped the company flourish both economically and artistically. Seemingly tireless, Roth worked closely on every aspect of the company's productions.
Joseph Silverstein was concertmaster of the Boston Symphony Orchestra before taking up the baton as a conductor. He ultimately led the Utah Symphony for 15 years. He recorded both as conductor and violin soloist with the orchestra.
Tenor vocalist Jon Vickers was born in Saskatchewan in 1926. After training at The Royal Conservatory of Music in Toronto, he joined London's Royal Opera House. He later joined the Metropolitan Opera. He was known for his impressive stage presence and heldentenor voice.
You heard Margaret Juntwait on Classical 90.5 every Saturday as host during the Metropolitan Opera's broadcast season. She was used to being on the concert stage as well as a lyric soprano. In 2001, Juntwait became the Met announcer Peter Allen's understudy. After he retired in 2004, Juntwait became the voice of the Metropolitan Opera until her untimely death this year.
Gunther Schuller made several appearances on Classical 90.5's From the Top. Schuller was an American composer and musician. He started his musical career as a horn and flute player. He became principle horn player for the Cincinnati Symphony and later the Metropolitan Opera. In 1959, he gave up his performing career to concentrate on composition. He had a great love of classical and jazz music and melded them seemingly effortlessly in his works.
Other notable losses in 2015:
Paul Freeman, Alan Curtis, John McCabe, Ezra Laderman, Ivan Moravec, Aldo Ciccolini, Seymour Lipkin