Commission gathering public input on 20-year-old Louisville merger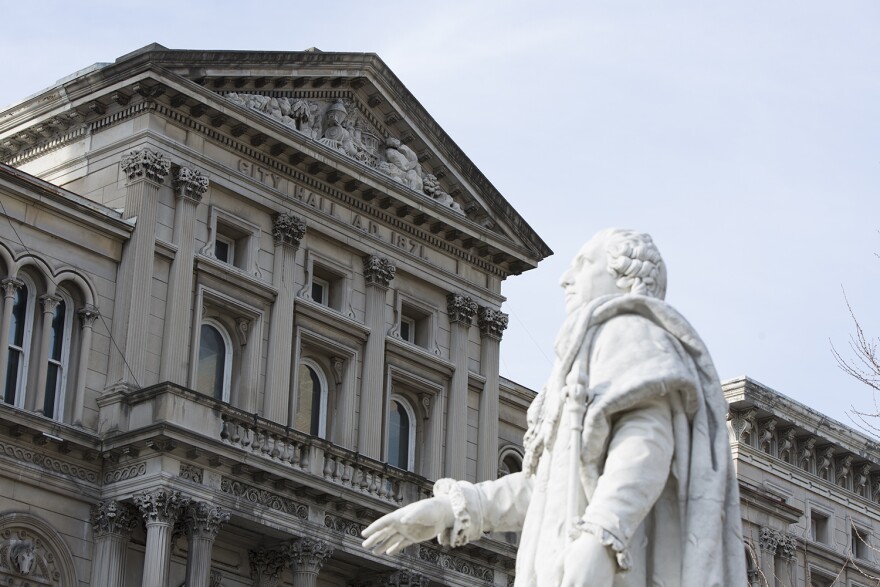 State and local officials want to hear from Louisville residents about how they've been impacted by the 2003 merger between the city and Jefferson County.
The legislature created the Louisville Metro Comprehensive Review Commission last year to examine the successes and failures of merger 20 years after implementation.
The first of the panel's six meetings to gather public comment will be Saturday at South Central Library. Community members who want to speak need to sign up 30 minutes before the meeting begins. There will be 30 spots available with each person getting three minutes to speak.
Commission members have said they want to discuss how city resources, like ambulance services and road repaving, are allocated across Jefferson County. They'll also look at Metro Government's relationship with the 83 independent cities and special service districts that still exist in the county.
After gathering input, the commission will report back to state lawmakers with proposals to make Louisville more fair and efficient, including any necessary changes to Kentucky law.
The commission has 15 members, including representatives from Metro Council, the state legislature and Greater Louisville, Inc., the local chamber of commerce. The Louisville mayor and the Jefferson County League of Cities also have representatives on the group.
In addition to distribution of services and intergovernmental relationships, the commission will also look at the taxing structure that funds Louisville Metro.
Currently, residents living inside the old City of Louisville's boundaries pay a higher property tax rate than those living outside of it. But residents of some independent cities – like St. Matthews and Jeffersontown – pay additional taxes that fund things like roads and trash pickup.
The commission is expected to issue its final report to the Kentucky General Assembly in September.
The six community feedback sessions will all take place in July, starting this Saturday:
Saturday, July 15 at 10 a.m.
South Central Library, 7300 Jefferson Boulevard
Monday, July 17 at 6 p.m.
West Louisville Central Community Center, 1300 W. Muhammad Ali Boulevard
Tuesday, July 18 at 6 p.m.
Southwest Valley High School, 10200 Dixie Highway
Monday, July 24 at 6 p.m.
Eastern High School, 12400 Old Shelbyville Road
Tuesday, July 25 at 6 p.m.
Atherton High School, 3000 Dundee Road
Monday, July 31 at 6 p.m.
City Hall, 601 W. Jefferson Street