Former Kentucky Child Welfare Boss Alleges Discrimination, Harassment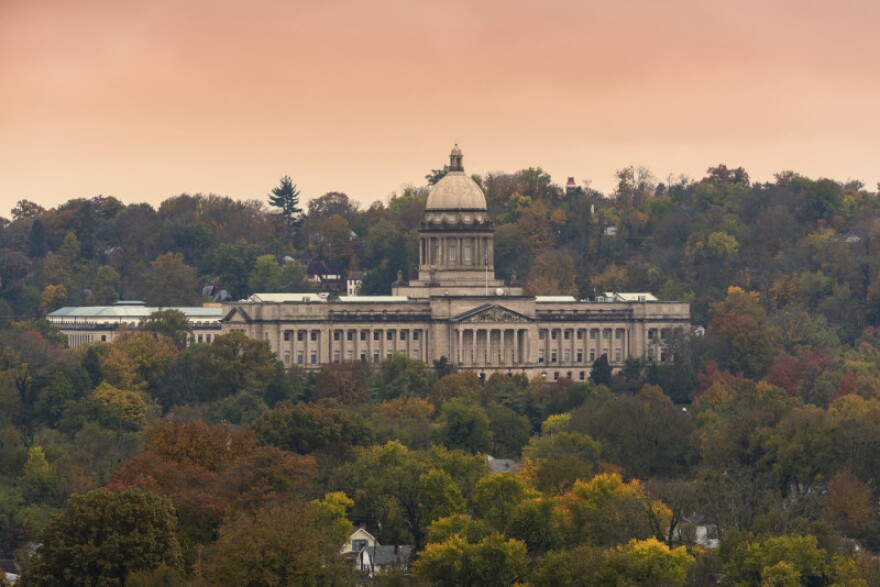 An attorney for Kentucky's former child welfare commissioner says she was subject to "repeated acts of discrimination," including sexually harassing comments from her male colleagues that prompted her resignation last month.
But an investigation by the Cabinet for Health and Family Services found no evidence to support the allegations.
Adria Johnson resigned June 4 as commissioner of the Department of Community Based Services, where she oversaw Kentucky's foster care and adoption program. One week later, her attorney Thomas Clay sent a letter to state officials detailing the allegations, which he said "had been known to officials within the Cabinet and members of Governor (Matt) Bevin's Executive Office."
The allegations include a male colleague suggesting he wanted a sexual relationship with Johnson, another man commenting about her appearance in a photo and another man who insinuated she was not needed in her position because she was a woman.
The letter prompted officials at the Cabinet for Health and Family Services to investigate. They concluded there was no evidence to support the allegations because the men denied the claims and Johnson declined to be interviewed. The findings were released to The Associated Press under an open records request Friday. State officials redacted the names of everyone accused because they said identifying them would be an "unwarranted invasion of privacy."
Johnson is seeking a cash settlement, but state officials have refused, citing their investigation that found no evidence of wrongdoing. Clay's letter to the state says Johnson prefers to "settle this dispute amicably," but adds: "If we must, we will file a lawsuit." So far, Johnson has not filed a lawsuit. Both she and her attorney declined to comment on Friday.
The allegations come after four Republican lawmakers signed a secret sexual harassment settlement last year with a woman who once worked for the House Republican Caucus. The scandal prompted Jeff Hoover to resign as House Speaker, while three other lawmakers lost their committee chairmanships. All four remain in the state legislature.
Bevin, the state's Republican governor, said all four lawmakers should resign. He has said he has a zero-tolerance policy for sexual harassment, firing a former University of Kentucky basketball player from his state job after he sent a female colleague inappropriate emails.
A Bevin spokeswoman directed all questions to the Cabinet for Health and Family Services.
Cabinet for Health and Family Services spokeswoman Catherine Easley said state officials "took immediate action" in response to Johnson's allegations by launching a "prompt investigation."
"The leadership of CHFS is committed to fostering a healthy and collaborative workplace where innovation can thrive and is focused on continuing to positively transform the child welfare system," Easley said.
In her resignation letter, Johnson said her time at the cabinet was "dismissive, disrespectful, discriminatory and incredibly disappointing."
Through her attorney, she described one incident where she and a male colleague were taking a walk at a conference and passed by some risque shops. Clay said the man "made comments to Ms. Johnson suggesting that he desired a sexual relationship with her."
Clay says the man pointed to a scantily clad female swinging in a window. At Johnson's astonished reaction, the man said: "Commissioner, come on, it's just sex."
The man denied making that comment. He told investigators he "engaged in some banter" and described the interaction as "two adult co-workers walking." The cabinet found no evidence the comments occurred.
Another male colleague purchased a book of poetry that Johnson had published before taking the state job. The book had a photo of Johnson, and the man openly remarked "isn't that a gorgeous picture." A witness interviewed by investigators said the man had called Johnson a "'hottie' back in the day."
The man denied calling Johnson a "hottie," but said he did comment about her looks in the photo. Investigators found the "specific comments could not be ascertained and corroborated."