Final Tolling Plan Released For Ohio River Bridges Project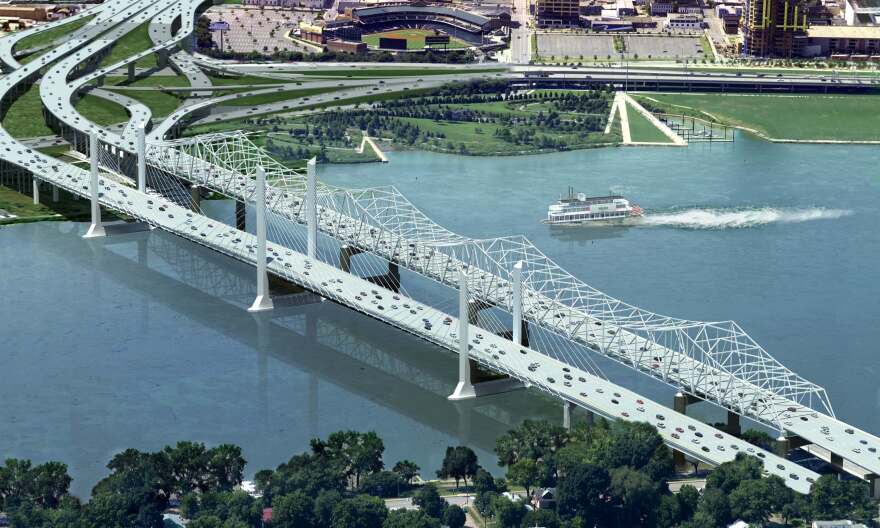 Transportation officials in Kentucky and Indiana have released their final recommendations for tolling to help pay for two new Ohio River bridges, in downtown Louisville and eastern Jefferson County.
Rates are based on vehicle height and number of axles and whether they're using a transponder system that collects tolls electronically.
Two-axle passenger vehicles that have a transponder will pay a $2 toll.
Larger vehicles such as tractor-trailers would be charged $10 to cross.
Vehicles that don't use the transponder system would pay from $3 to $12, depending on size and whether the vehicle has a prepaid account.
Tolls would be charged on the new Abraham Lincoln Bridge and the renovated Kennedy Bridge in downtown Louisville, and a still-to-be-named new bridge in eastern Jefferson County.
Officials will vote on the tolling plan Wednesday.