University of Louisville Expected to Hike Tuition by 3 Percent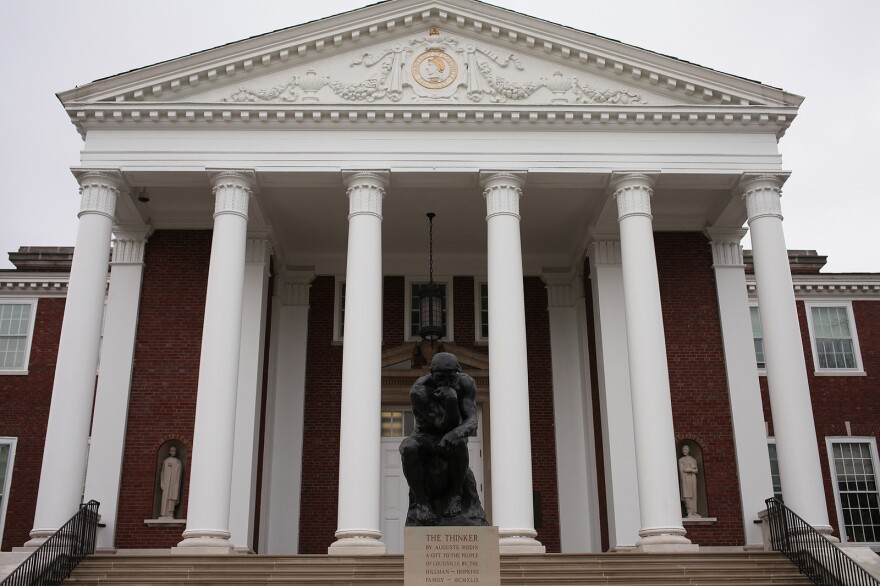 The University of Louisville is expected to increase both in-state and out-of-state undergraduate tuition by 3 percent for the next academic year.
U of L's Board of Trustees will vote on the recommendation at its June meeting as part of the school's budget.
"The last budget increase from the state was 2006," University President Jim Ramsey said Thursday following a board meeting. "We've not been able to do what we need to do for faculty and staff salaries. And we're going to try to increase faculty and staff salaries."
Ramsey said both the demand for education at U of L and the quality of its freshman classes continue to increase despite tuition hikes.
"People are willing to pay for a quality education," he said.
U of L's current tuition rate for undergraduates is $10,236 per year for residents and $24,124 for non-residents.
Last year, the state's Council on Postsecondary Education set a two-year, 8-percent cap on tuition increases for research universities. U of L last year increased tuition by 5 percent, thus limiting this year's tuition hike to 3 percent.
Tuition at U of L has increased every year Ramsey has been president. Future increases will depend, in part, on whether the state restores cuts it made to the education budget, he said.
"The state economy is improving," Ramsey said. "There's no question about that. Employment is growing. State revenue is growing. But higher education has fallen as a priority. And we've got to make that very aggressive message that higher education is more important."
Reporter Kristina Goetz can be reached at kgoetz@kycir.org or (502) 814.6546.
This story was reported by Louisville Public Media's Kentucky Center for Investigative Reporting.
Disclosure: In October 2014, the University of Louisville, which for years has donated to Louisville Public Media, earmarked $10,000 to KyCIR as part of a larger LPM donation. Also, Louisville Public Media has a pending civil lawsuit against the university regarding public records.