University of Louisville Gets $12.6 Million Gift for Music, Athletics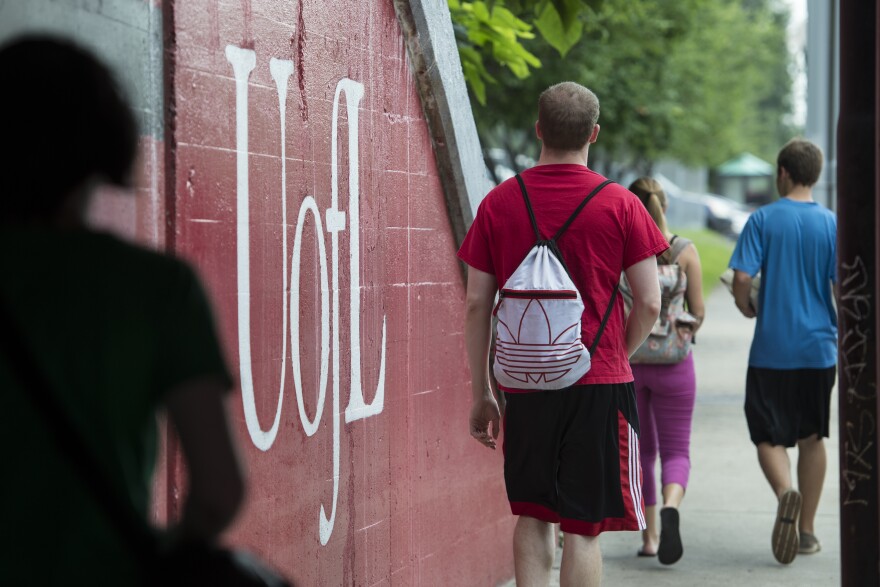 The University of Louisville's music school and athletics department will share a $12.6 million gift from retired pilot and investor Max Baumgardner of Louisville.
The $6.3 million donation to the School of Music is the largest planned gift in its 82-year history, the university said Tuesday in a news release.
The money will be used to create the Max Baumgardner Endowed Fund for Excellence in Jazz Studies.
Michael Tracy, head of U of L's jazz program, said the funds will support faculty positions, scholarships and other programs, including studies abroad.
"We do a lot of international work and travel and we hope to make an experience of all of our students getting to see other parts of the world and play music and interact with other musicians," Tracy said.
"Max really thought that was a great way of doing things, so that's another element of the gift."
A portion of the U of L Athletics gift will be used for academic programs for student athletes and the school's new academic resource center.
Baumgardner attended U of L before enlisting in the Navy during the Korean War.