Kentucky Foundation For Women Awards Grants To 10 Louisville Organizations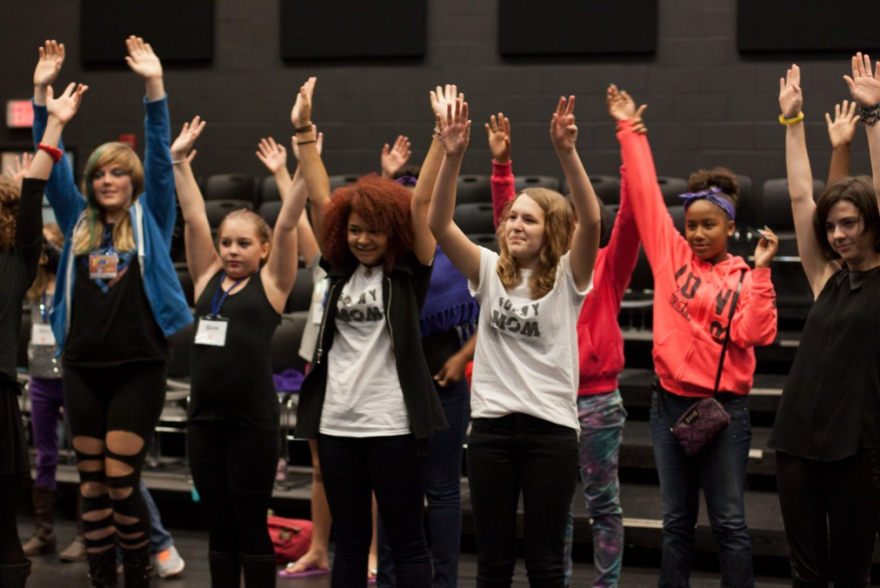 The Kentucky Foundation for Women has awarded 31 "Art Meets Activism" grants to feminist artists and cultural organizations from across the state. Of the $100,000 awarded, almost $37,000 was given to Louisville-based arts organizations.
Ten Louisville organizations and artists were recipients, which is double the number of Louisville recipients last year.
This year's recipients include Girls Rock Louisville, which was awarded $5,000 to support a summer camp for girls and gender non-conforming youth ages 10 through 18 at Western Middle School. With a focus on self-empowerment, Girls Rock camps teach attendees both musical and leadership skills, culminating in a final performance.
Leslie Pryor Productions was awarded $2,000 to address health issues that affect the African-American community — such as HIV/AIDS, breast cancer and mental health — through theater.
Americana Fiberworks was given nearly $6,000 to engage refugee and immigrant women in the creation of culturally-relevant fiber art that directly benefits their families and communities.
The full list of awards can be found here.
The Kentucky Foundation for Women was created in 1985 by Louisville writer Sallie Bingham.