Lincoln Bridge Starts Carrying Two-Way Traffic This Week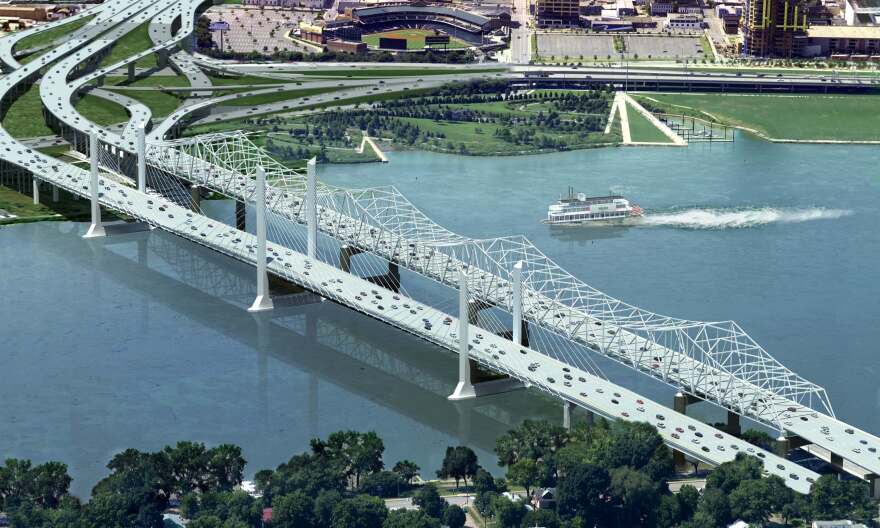 The short era of two downtown Louisville bridges heading in different directions is about to end, at least for now.
The new Lincoln Bridge has been carrying only northbound traffic since it opened last week. The existing Kennedy Bridge has carried the southbound traffic.
But this week, the Kennedy will partially close and southbound traffic will shift to the Lincoln, according to a news release from the downtown bridge project. Once that happens, the Lincoln will carry three northbound lanes and two southbound lanes of Interstate 65.
The shift is expected to happen by 5 a.m. Wednesday. The changes will affect traffic patterns on both sides of the Ohio River. Here are specifics.
For about a month, the Kennedy will carry a single lane connecting southbound I-65 to eastbound I-64 and northbound I-71. The Kennedy will close entirely in February, and stay closed for about six months.
Now that the years-long construction of the Lincoln Bridge has ended, the Kennedy will undergo an "extensive" $22 million renovation.
The entire downtown bridges project isn't expected to be complete until December 2016.
The total Ohio River Bridges project also includes the East End span and is expected to cost $2.3 billion.
Tolls will be collected on the East End bridge, the Kennedy and Lincoln once the entire project is complete.