University of Louisville Committee Approves Contract for Auditing Firm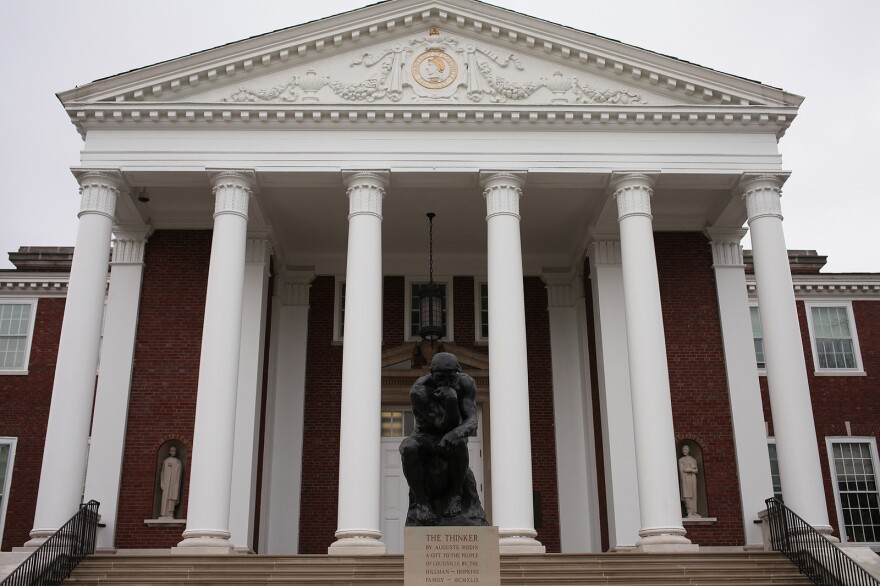 The University of Louisville Board of Trustees' Audit Committee has approved giving a Louisville auditing firm a $65,000 contract to see through changes to tighten the university's financial controls and make it less prone to fraud.
Strothman and Co. was hired in 2013 after several incidents of embezzlement and fraud involving nearly $4 million in university money. In its February 2014 report -- released Monday after a legal settlement with the Kentucky Center for Investigative Reporting -- Strothman said U of L was "still at risk for future fraudulent activity."
Since then, U of L has carried out most of the changes that Strothman recommended, such as hiring a chief financial officer, consolidating bank accounts and strengthening its accounting procedures. The new contract, which the full Board of Trustees will consider on June 4, would pay Strothman to ensure that the new controls and programs are in place.
"I anticipate that we would be done by the end of the calendar year," said Jason Aberli, a Strothman senior manager, at the Audit Committee meeting Wednesday.
Audit Committee Chairman Bob Benson said he was pleased with the work done by Strothman, which has been paid about $180,000 to date.
"They've been wonderful," he said. "The things that the university went through are, unfortunately, common in big business and universities."
On Thursday, Board of Trustees Chairman Robert Hughes, a doctor in Murray, also expressed his satisfaction with the reinforcing of U of L's financial controls.
"There are always going to be vulnerabilities, but I think the Strothman report addresses all of those," he said. "People who steal always find a way around, just like hackers, but we think the Strothman report tightens things up."
Reporter James McNair can be reached at jmcnair@kycir.org and (502) 815-6543.
This story was Louisville Public Media's Kentucky Center for Investigative Reporting.
Disclosure: In October 2014, the University of Louisville, which for years has donated to Louisville Public Media, earmarked $10,000 to KyCIR as part of a larger LPM donation. Trustee Stephen Campbell has donated to KyCIR. See our About page for more info