5 Lanes On Kennedy Bridge To Reopen Monday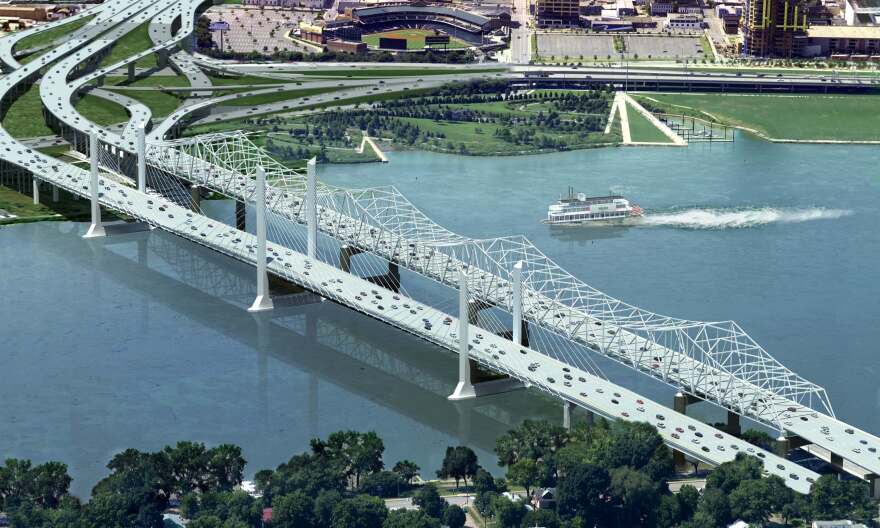 Motorists who cross the Ohio River on their commutes will get some relief starting next week.
Officials with the Ohio River Bridges Project say five lanes of the Kennedy Bridge will open to southbound Interstate-65 traffic by 5 a.m. Monday, October 10.
The bridge has undergone an extensive renovation since closing early this year.
Spokeswoman Mindy Peterson says, in addition, motorists will once again be able to access eastbound Interstate-64 and Northbound Interstate-71 from the bridge.
"We closed those ramps in January, so it's been many months that thousands of drivers have been adding miles, adding minutes to their trip," says Peterson. "So I know they're ready for these ramps to open."
The ramp from I-65 south to I-64 west will remain closed for several more weeks.
The Ohio River Bridges Project also includes the new Abraham Lincoln Bridge and another bridge in eastern Jefferson County. Peterson says tolling on the new bridges and the Kennedy will begin in December.
"It's a brand new system, we're still in the process of installing that system and testing that system," she says. "After we work through that process, we'll be able to set a date. "But I fully expect tolling to start in December."
Motorists can now set up accounts and obtain transponders for the electronic toll collection system. Tolls will not be required to cross the Clark Memorial and Sherman Minton bridges.
The tolling plan was approved by transportation officials from Indiana and Kentucky in May.