Louisville expanding eligibility for eviction assistance program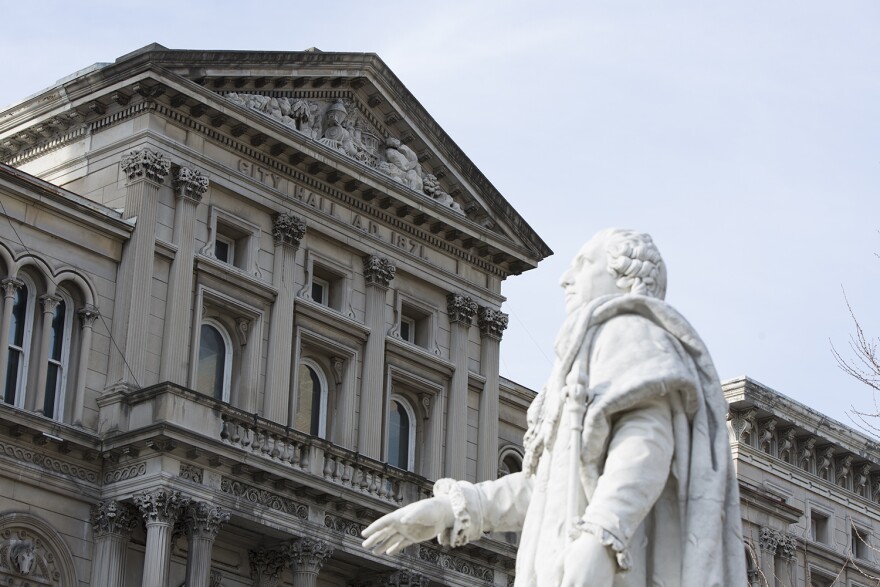 A small tweak to Louisville's "right to counsel" program for low-income residents facing eviction could double the number of people eligible for assistance.
The "right to counsel" initiative ensures people making less than 125% of the federal poverty line — which is $34,687 a year for a family of four — can have a lawyer present during eviction proceedings or mediation with their landlord.
Metro Council established the program in 2021, providing the Legal Aid Society and Coalition for the Homeless with $400,000 in federal pandemic relief funding. The council voted unanimously Thursday to expand the program's eligibility to people who do not have a child under 18.
Jefferson Coulter, executive director of the Legal Aid Society, said requiring applicants to have a child barred them from using city funding to help the majority of people seeking their services.
"This essentially doubles the amount of people coming in who would qualify for the council funding and opens it up to people with disabilities who are alone, older adults who may live alone or, quite frankly, very young people starting out who just don't have any money," Coulter said.
While the Legal Aid Society receives funding from various sources, including the federal government, Coulter said the money available through Louisville's "right to counsel" program has become an important avenue for ensuring low-income residents aren't illegally evicted.
When someone calls Legal Aid, the nonprofit will gather information about their situation, their income and who is living in their household. If they qualify for assistance, the Legal Aid Society will ensure they have a lawyer present for any eviction proceedings.
"One of the first things we look at is if the person trying to evict them has a legal right to property, if they're actually on the lease," Coulter said. "We look for the landlord violating the lease, violating fair housing laws trying to turn somebody out quickly."
Sometimes, Coulter said, an individual is simply not paying rent, which is a valid reason for eviction. In that case, the Legal Aid Society can help that person get rental assistance or find alternative housing.
"We'll serve as an intermediary to negotiate arrangements that either keep the person in their home or move them out in a way that most rapidly rehouses them so that they don't end up being homeless," he said.
Last week, Louisville Mayor Craig Greenberg proposed $1.25 million in funding for eviction mediation assistance andlegal aid for low-income families. The city is also setting aside $5 million for residents who had already applied for rental assistance through the Kentucky Housing Authority, but didn't receive it. Housing stability advocates had warned about a wave of evictions without funding to clear KHA's backlog of more than 2,400 applicants.
District 8 Council Member Cassie Chambers Armstrong, a Democrat who sponsored the ordinance creating Louisville's "right to counsel" program, said the changes approved Thursday night will help people avoid having a mark on their record that "will be a barrier to housing" for the rest of their lives.
"Once you have an eviction, there is no way to expunge that," she said.
Chambers Armstrong said eviction prevention funding ultimately saves taxpayer money elsewhere.
"We know the costs of disruptive displacement are huge in terms of the dollars the city has to then invest in housing folks, providing them with services," she said.
Chambers Armstrong said the most effective way to alleviate the social costs of housing insecurity is to help keep folks housed when they already have housing.
This story has been updated.