Metro Council To Consider 100 Percent Clean Energy Proposal This Week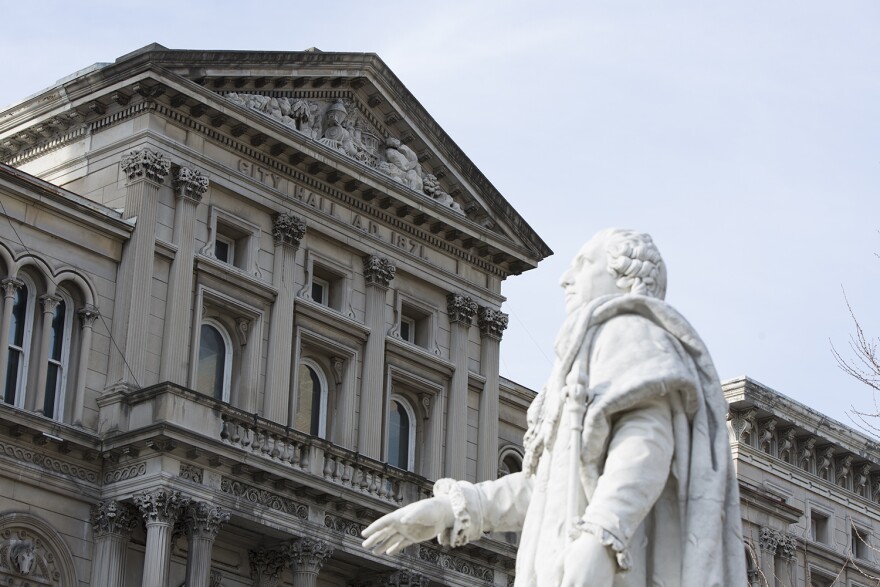 Louisville's Parks and Sustainability Committee is scheduled to consider a resolution to support 100 percent renewable energy city-wide this Thursday, according to Councilwoman Cindi Fowler's office.
The resolution calls on the Louisville Metro Council to back 100 percent renewable energy for city operations by 2030, and for the entire community by 2035. It also calls for energy-efficient building code revisions and asks the council to oppose all new fossil-fuel infrastructure.
The resolution first reached Council President David James in September during an environment rally at Metro Hall. James went on to sponsor the legislation. In the intervening time, the world has learned it has even less time than previously thought to avoid the worst impacts of climate change.
The United Nations' scientific panel on climate change says the warming planet presents an urgent and potentially irreversible threat to mankind.
Climate change compounds the risks of droughts, heatwaves, extreme storms and heavy rains. It will likely reduce crop yields and forest productivity, increase flood risks and air pollution, according to a 2016 Environmental Protection Agency report.
Even a small increase in global temperatures would amplify impacts on sea-level rise, ocean acidification, biodiversity, food security, water supply and economic growth.
Across the globe, people are challenging inaction over climate change. In London, environmentalists with a new group called "Extinction Rebellion" are embracing direct action, blocking roads, shutting down bridges and chaining themselves together.
Earlier this month, Rep.-elect Alexandria Ocasio-Cortez joined more than 200 youth activists inside Minority Leader Nancy Pelosi's office in Washington D.C. to demand a "Green New Deal."
In Louisville, the resolution was pushed in part by Mark Steiner, who helped organize September's "Rise for Climate, Jobs and Justice" rally.
But it's not clear what impact the resolution would have even if it were to pass the Metro Council, said Parks and Sustainability Committee Vice-Chair Brandon Coan.
Coan said he applauds the ambitious goals of the resolution, but would prefer supporting an ordinance that will force action.
"Resolutions are something a lot of council members do not like because they are non-binding and have no force of law," Coan said. "What's more important to me than having some sort of general statement of support for something we believe in, is something that is actionable."
Councilwoman Cindi Fowler, the committee chair, declined to be interviewed for the story saying she would not be speaking with media until after committee meetings.