Kentucky Gang Bill Rolls Forward, Despite Protests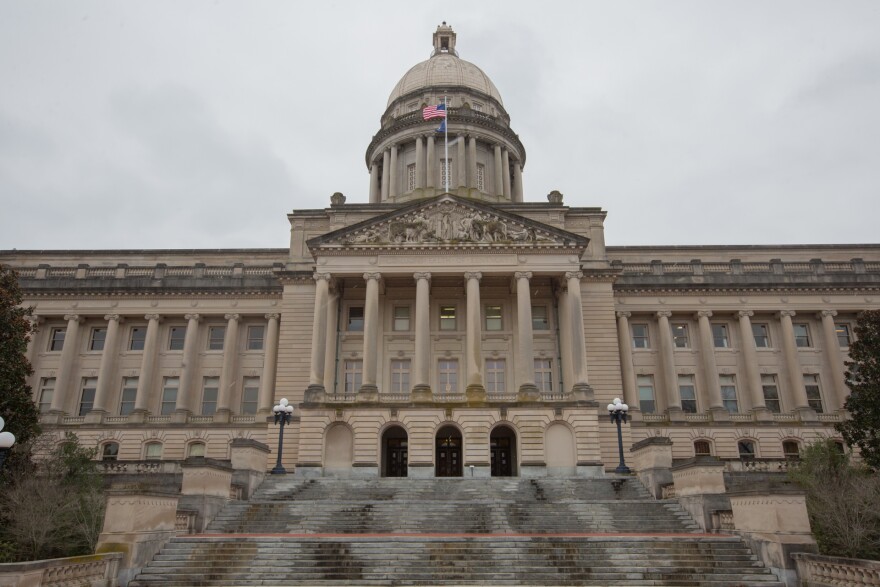 A bill that would broaden the definition of criminal gangs, give longer prison sentences to those labeled as gang members and increase penalties for gang recruiting is close to becoming law in Kentucky.
Supporters say the measure would discourage gang activity in the state, while opponents argue it would wrongly label some defendants as gang members and disproportionately affect African-American communities.
Sadiqa Reynolds, president of the Louisville Urban League, argued the state needs to invest in community services that would steer young people away from gangs.
"We see no real investment," Reynolds said. "The only time we see investment in our communities is when it is time to pay for police officers, pay for jails, pay to lock people up."
House Bill 169 would raise the penalty for recruiting gang members from a misdemeanor to a felony and require those convicted of violent crimes to serve at least 85 percent of their sentences.
The bill passed out of the Senate Judiciary Committee on Tuesday and will now be considered by the full Senate. It passed out of the House earlier this month.
Rep. Robert Benvenuti, a Lexington Republican and sponsor of the bill, said Kentucky law currently "welcomes" gangs to come to the state.
"We will no longer be one of the few states that welcomes them into our communities," Benvenuti said "And this is important because there is great consequence to our current structure as it stands today."

The Bill
A gang would be defined as a group of at least three people with a common name, identifying hand signal, symbol, location, leader or color of clothing.
In order to qualify as a gang, the group would have to have at least two members who have committed or attempted to commit two felonies each.
The group would also qualify if it has at least two members who have committed or attempted to commit three misdemeanors on a list of charges ranging from resisting arrest to fourth degree assault.
Minors would be exempted from the misdemeanor enhancements under a change made to the bill during a committee hearing on Tuesday.
The state's nonpartisan Legislative Research Commission estimates that the increased incarceration rate from the change would cost the state about $19.5 million over the next ten years.
Louisville resident Shelton McElroy argued that the state should be trying to reduce its prison population, not increase it.
"We should always be looking at polices to roll back, not trying to pioneer policies that are very race-based and that are going to impact the African-American community," McElroy said.
A sentencing reform bill has stalled in the legislature despite support from Kentucky Justice and Public Protection Cabinet Secretary John Tilley.
Meanwhile, Tilley warned lawmakers earlier this year that the state will run out of space to house prisoners by May of 2019.
Senate Judiciary Committee Chair Whitney Westerfield said part of the reason he supports the gang bill is to build support for criminal justice reform measures in the future.
"I want to make sure the folks that are for this bill line up behind me when we make changes to the youthful offender statute, when we make changes to the budget to require funding to go to children in need and communities in need," Westerfield said.
"I want them to be with me, because today I'm with them."