Councilman Apologizes For Groping Colleague, Won't Seek Re-Election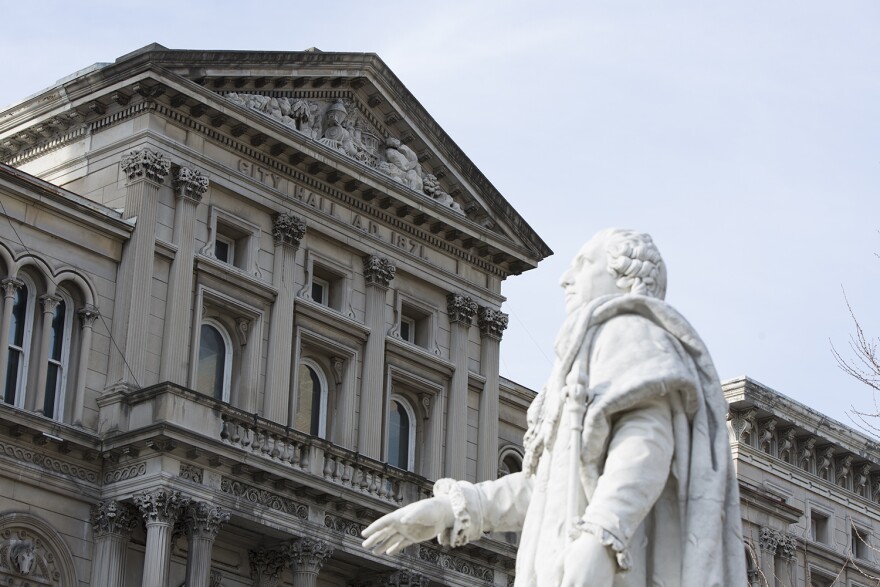 Louisville Metro Councilman Dan Johnson has written a personal apology to Councilwoman Jessica Green, has agreed to get counseling and will not seek re-election next year.
The action comes after Green had complained that Johnson touched her inappropriately during a recent public event and laughed about it. Johnson has claimed that he accidentally touched Green's backside as they gathered for a group photo.
Johnson issued a statement early Wednesday evening:
"I have spent the last 26 years in public office as an Alderman and as a Councilman. I have had many successes for which I am proud and I am also proud of how I have been an advocate and facilitator for progress in my district. I have always tried to respond to the needs of my constituents and perhaps what is best for my constituents now are less distractions coming from City Hall. I am ready to move forward and I want to assure everyone that I understand the concerns that have been raised and I am ready to work with my colleagues and everyone on the Metro Council."
In a statement issued Wednesday afternoon, Council President David Yates said the council will also move forward with a policy review to better address future concerns in the workplace regarding sexual harassment and sexual abuse.
"I have created a work group to immediately address inadequacies in Metro Council policies and procedures," Yates said in a statement. "I have reached out to the leaders of both the Majority and Minority Caucuses to request they appoint members to the work group and begin work without delay."
Yates said it will a bipartisan effort "to protect and ensure the integrity of the Metro Council."
Majority Caucus Chair Hollander appointed Vice Chair Bryant Hamilton, Councilwoman Green and Councilman Pat Mulvihill to the work group, according to the statement.
"Councilwoman Green has always told us that her only goal in this matter is to ensure that City Hall is a place free from sexual harassment and sexual abuse," Hollander said in a statement. "Today's actions will help move us toward that goal."
Yates has requested that the work group make recommendations to the full Council no later than July 31 of this year.
Johnson, who represents South Louisville's 21st district, is a charter member of the Metro Council and was first elected to the old Louisville Board of Aldermen in 1992.
The council's Democratic Caucus says another incident in which Johnson reportedly exposed his backside to a council legislative aide has been described by all parties as accidental. He has also apologized to the aide.
This story has been updated.