Fischer Hires Eric Friedlander For Chief Resilience Officer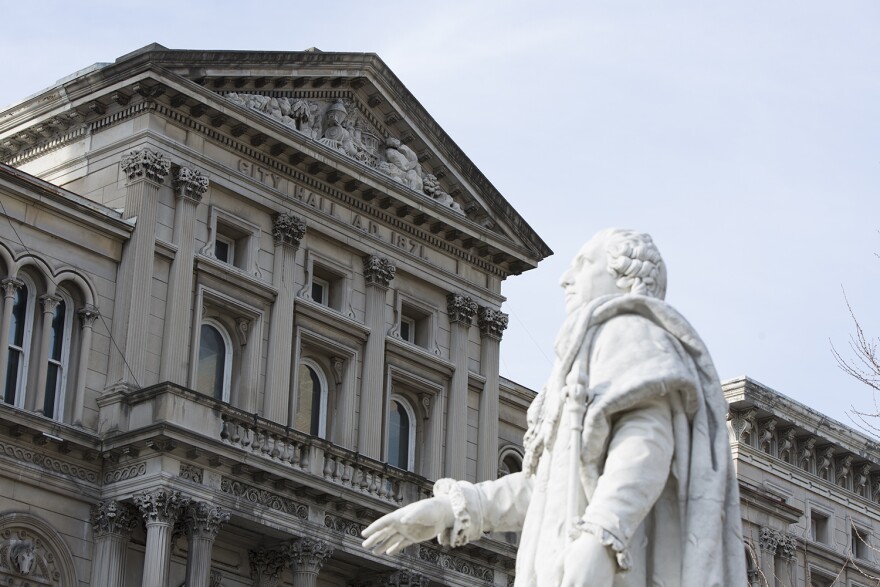 Louisville Mayor Greg Fischer has hired the city's chief resilience officer. Eric Friedlander, formerly the director of community services, will fill the newly-created role.
The position is funded for the next two years by the group100 Resilient Cities, which is a project of the Rockefeller Foundation.Louisville was chosen for the last cohort of the initiative;as part of that, the city will get the funding for the CRO position, as well as help crafting a resilience strategy.
The term "resilience" is defined broadly. It's the amorphous quality that helps a city prepare for and bounce back after a sudden or protracted disaster, and can be applied to everything from preparing for climate change-related flooding to working to minimize economic inequality.
Before working for Metro Government, Friedlander was the deputy secretary for the Kentucky Cabinet of Health and Family Services. He said though he doesn't have much experience on the environmental side, his background in health and human services will bring a different perspective to the city's resilience preparation.
"Over time, I think the realization has been we need to address what is that chronic stress within a city around inequality and racial inequality, and I hope that my background will be able to bring some expertise and knowledge in that area," he said.
One of the things Friedlanderwas struck by at the 100 Resilient Cities workshop in January was the diversity of the participants. There were people from Louisville's environmental groups, people from the school system, people from community organizations. He said he was impressed by everyone coming together to discuss resilience, and wants to bring the same attitude toward his new job.
"I think the more we're able to cross those communities, the more we're able to cross the communities that we have in Louisville, east and west and south, the more resilient, the more compassionate we'll be and I think that will make us a better city," he said. "Because the whole point is, shocks and stresses come, that's going to happen. Tornado, whatever. But how a city bounces back, and that is bounces back stronger. That's what resilience is supposed to be about."
100 Resilient Cities is currently working to finish Louisville's Resilience Strategy, which will provide a blueprint for Friedlander as he begins his new job. That report is expected to be finished later this year.
Friedlander will also work closely with the city's chief equity officer — another brand new position. Mayor Fischer announced Friday that Kelly Watson, who's currently his general counsel, will fill that position.