Controversial Neighborhood Schools Legislation Likely Dead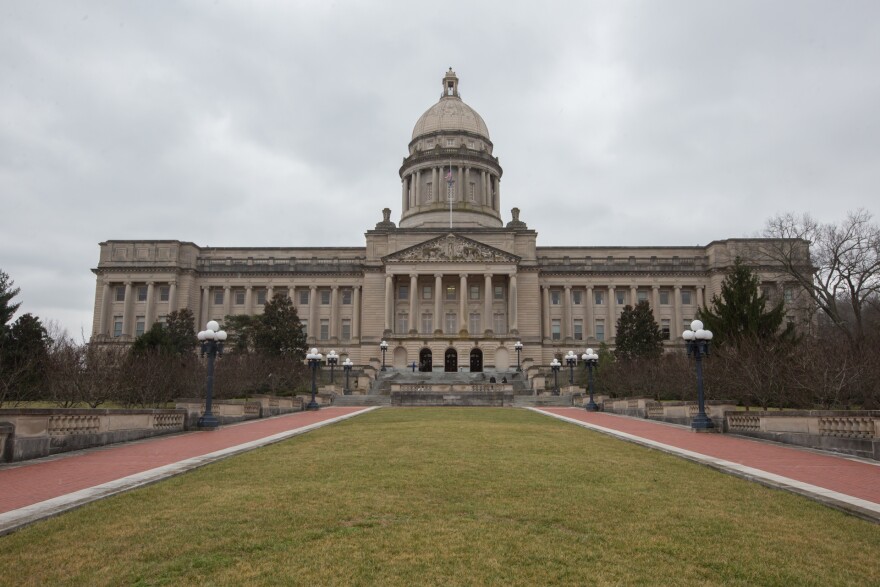 A bill that would put an end to Louisville's anti-segregation busing policy is likely dead, a top supporter of the measure said Tuesday afternoon.
Sen. Dan Seum, a Louisville Republican, said the so-called "neighborhood schools" bill won't make it through the Senate in this year's legislative session, but he's hopeful it will garner further consideration next year.
"It is not going to pass this session, but next session is nine months away," Seum said.
Seum said he had talked to the bill's sponsor, Rep. Kevin Bratcher, and that both understood "that we're not going to make it this time."
A strong push from opponents waylaid the proposal.
"We've had a lot of, what I would call, civic leaders that have called in opposition," Seum said.
The House passed the neighborhood schools bill earlier this month, but the legislation hasn't yet received a hearing in the Senate.
The proposal called for local districts to give priority to students who live closest to schools when making school assignments.
Proponents say students should be able to attend the school closest to them if they want to. But that flies in the face of Jefferson County Public Schools' policies, which promote diversity by integrating students from different, sometimes far-flung neighborhoods.
Last week, Seum proposed an amendment making the legislation apply only to Louisville elementary schools.
Despite criticism, Seum still supports the policy.
"The reason we have failing high schools is because they have to deal with what the grade schools send them. And the grade school kids are failing," Seum said.
Opponents of the bill say it would undo decades of progress since the integration of public schools in the segregated city
Sen. Gerald Neal, a Democrat from Louisville, believed the measure would have unintended consequences.
"It impacts thousands of other individuals," Neal said. "If you don't factor that in or that is not a consideration of concern, then we should not be moving forward on legislation."
Wednesday is the last day lawmakers meet before disbanding for a 10-day "veto period." They return for two more working days on March 29 and 30.