Ohio River Bridges Project Gets Green Light To Collect Tolls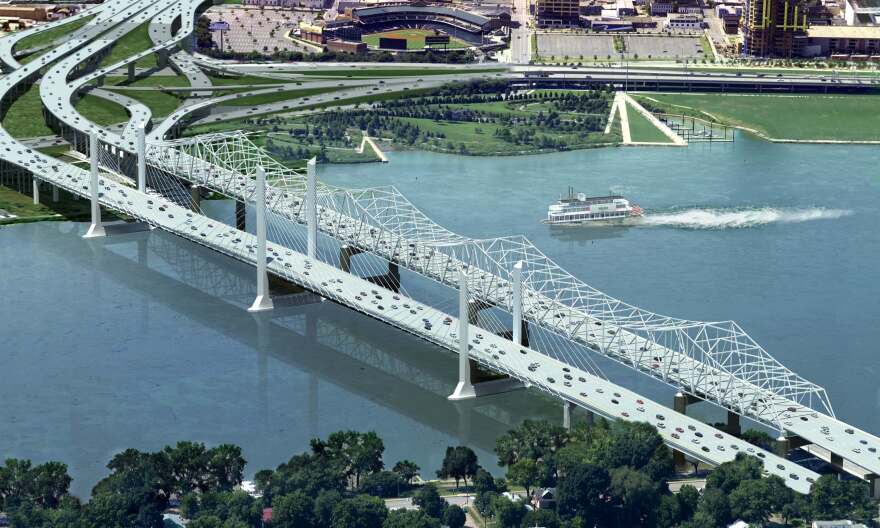 The tolling body of the Ohio River Bridges Project on Wednesday unanimously approved a resolution formally authorizing the collection of tolls on two new bridges and the refurbished Kennedy Bridge.
Tolling will begin after the Riverlinkelectronic toll collection system has been tested. Officials have previously said that it would likely start in December.
Officials say more than 70,000 Riverlink transponders have been requested. Motorists with transponders will have their tolls deducted from a prepaid account.
The owners of vehicles without transponders will pay higher tolls.
The Kennedy and Abraham Lincoln bridges now each carry six lanes of I-65 traffic. The still-unnamed eastern Jefferson County bridge is scheduled to open next month.
Tolls will not be collected on the Sherman Minton and Clark Memorial Bridges.