New Downtown Louisville Bridge Named For Abraham Lincoln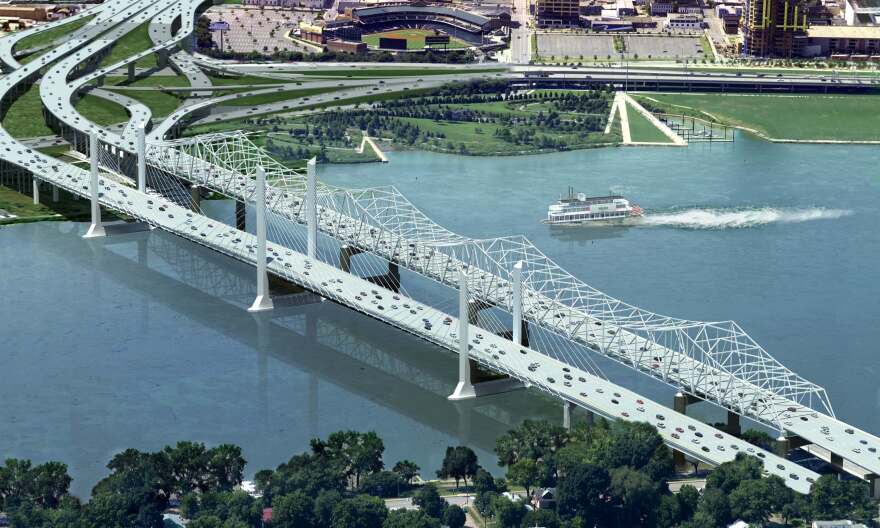 The soon-to-be-opened downtown bridge will be named for President Abraham Lincoln, Gov. Steve Beshear announced Monday.
The name of the new bridge connecting Louisville and Southern Indiana has been a big topic of conversation in recent months, with suggestions ranging from boxing legend Muhammad Ali to influential Trappist monk Thomas Merton.
"Lincoln led our nation through its bloodiest and greatest constitutional and political crisis – the American Civil War," Beshear said in a news release. "But at the end of that national trauma, we remained a 'United' States of America. It's therefore fitting that we honor Lincoln's legacy with a bridge that further unites Kentucky, where he was born, with Indiana, where he emigrated as a youth and grew to adulthood."
Lincoln was born in Kentucky, in present-day LaRue County, and spent formative years in Indiana. He, of course, later lived in Illinois was was elected president just before the Civil War broke out. He was assassinated in 1865.
The public is invited to an event to walk across the Lincoln Bridge on Saturday.
The new span is expected to open before Christmas.
At first, the Lincoln Bridge will carry north- and southbound traffic as the nearby Kennedy Bridge undergoes a renovation. That work is expected to last for about six months, according to the project's spokeswoman.
At the project's conclusion, the new bridge will carry six lanes north and the Kennedy will carry six lanes south. The entire downtown bridge project is expected to be completed in late 2016.
The Ohio River Bridges Project, which also includes a new East End span, is expected to cost $2.3 billion.
Tolls will be collected on the Lincoln, Kennedy and East End bridges, but won't be collected until the entire project is complete.