Auditor Edelen To Investigate Oversight of University of Louisville Foundation, Board of Trustees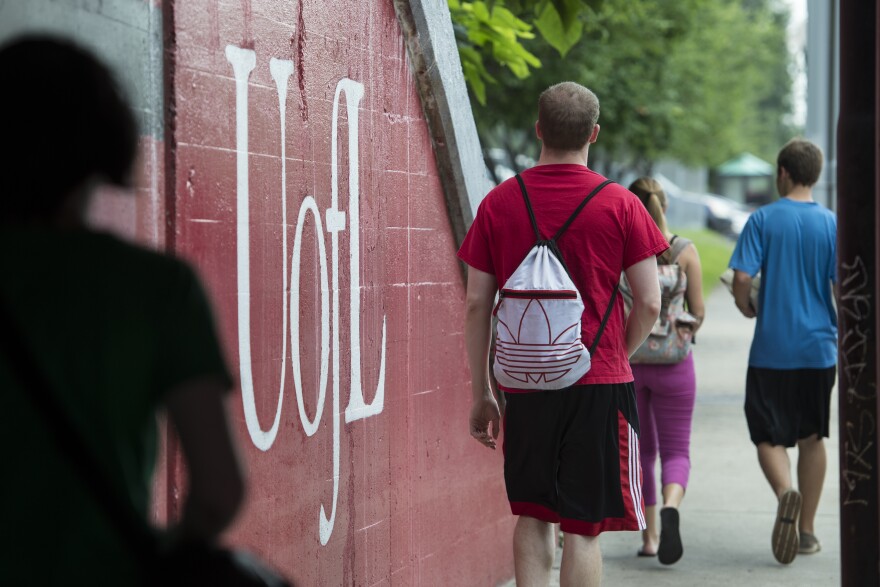 Kentucky State Auditor Adam Edelen will examine the "governance and oversight" of the University of Louisville Foundation, which manages the schools' $1.1 billion endowment.
The auditor will also investigate the governance structure of the school's board of trustees, which oversees compensation of the school's president, faculty and staff.
Last year the foundation independently awarded hefty deferred compensation packages to University of Louisville President James Ramsey, Executive Vice President Shirley Willihnganz, and Ramsey's chief of staff Kathleen Smith.
According to tax documents filed last year, Ramsey was awarded $1.86 million, Willihnganz received more than $663,000 and Smith received more than $272,000 in the 2012-2013 fiscal year.
WDRB reports those payments are down from the previous fiscal year when $3.2 went to Ramsey, $1.9 million to Willihnganz and $1.4 million to Smith.
Ramsey is president of both the University and the foundation, which is an independent non-profit.
"The Foundation is critically important to the University, but it must be fully transparent," Auditor Edelen said in a statement on Thursday. "In addition, the Board of Trustees must have primacy in its governance and oversight roles in relation to University activities funded by the Foundation."
Edelen said the audit will take months to complete.
In response to the audit, UofL Board of Trustees and UofL Foundation Board of Directors Chair Dr. Robert C. Hughes sent the following statement:
"On behalf of the University of Louisville Board of Trustees, we look forward to working with the State Auditor's Office to review the relationship between the UofL Board of Trustees and the University of Louisville Foundation. Since recent questions arose in the media, we began action to clarify misinformation about the UofL Foundation and its importance in supporting the University of Louisville.
We pledge to those who care deeply about the future of the University that we shall work every day to achieve our statutory mandate from the citizens of Kentucky. We will, through our teaching, research, community engagement, and clinical service, do what it takes to increase economic opportunity and the quality of life for the citizens of Louisville, the Commonwealth of Kentucky, and our region."