Former University of Louisville Executive Sentenced To 5 Years In Prison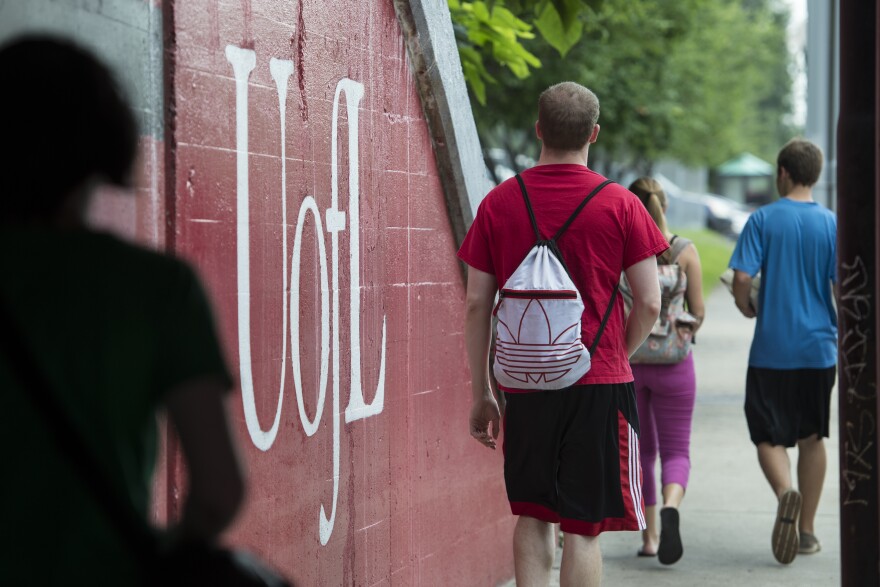 A former University of Louisville executive was sentenced Tuesday in federal court to 63 months in prison after pleading guilty to tax fraud and embezzlement.
Perry Chadwick Vaughn acknowledged stealing more than $2.8 million dollars during his tenure at the school.
Vaughn, 37, of Sellersburg, Ind., previously served as executive director of the Department of Family & Geriatric Medicine at the University of Louisville School of Medicine.
He previously pleaded guilty to a seven-count federal indictment which included charges of theft and bribery in programs that receive federal funds, money laundering, mail fraud, and filing false federal income tax returns, according to a news release from U.S. Attorney John E. Kuhn, Jr.'s office.
Over six years, Vaughn diverted contractor checks and patient payments and withdrew funds from the school's account.
Judge Charles R. Simpson III also ordered Vaughn to pay more than $2.8 million in restitution, according to the release.
As WFPL previously reported, several U of L employees have been accused in recent years of stealing from the school. This led to an independent audit, which recommended U of L improve its financial oversight. Officials say the school has already taken some action on the recommendations, including the hiring of a combined Chief Financial and Operations Officer.