SoundTRAX: "Little Miss Sunshine"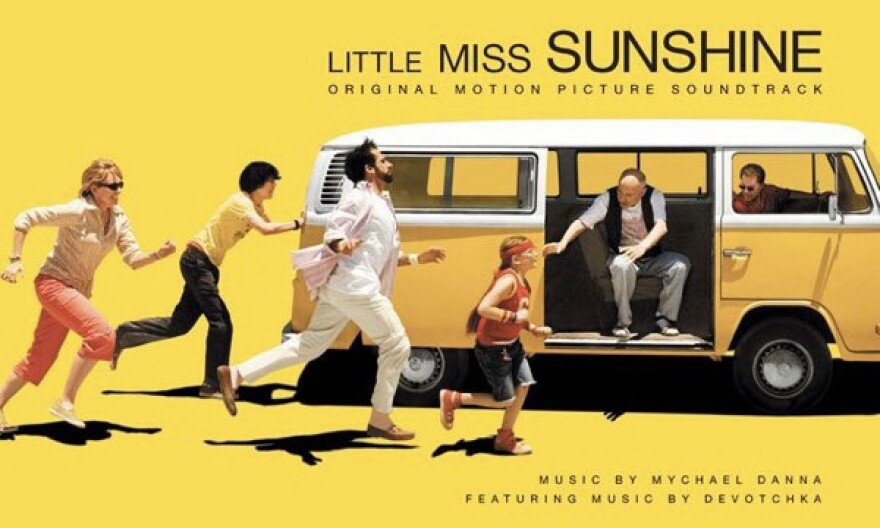 SoundTRAX is a dive into notable music from iconic films and TV shows every Monday-Thursday at 8:10.


17 years ago today Little Miss Sunshine lit up movie theaters.
The stellar cast includes breakout star Abigail Breslin, Toni Colette, Greg Kinnear, Steve Carell, and the late, great Alan Arkin.
The film tells the story of a family struggling in multiple ways but who come together for a family road trip to get Olive to the "Little Miss Sunshine" beauty pageant.
Arkin steals every scene as Olive's grandfather, Edwin, who like most movie grandpas, is very supportive of his grandchild but, unlike most movie grandpas, is also a heroin addict.
It's funnier than it sounds. And very touching, too.
The part won Arkin an Academy Award for "Best Supporting Actor" and Michael Arndt's script won "Best Screenplay." Breslin received a nomination.
As for the music, the band DeVotchKa and composer Mychael Danna provide the score and the majority of the soundtrack. There are also two great songs from Sufjan Stevens.
But for today's SoundTRAX selection, I'm going with Grandpa Erwin's plan—his incredibly, incredibly inappropriate plan.
The song he chose for Olive, a seven-year-old child, to perform in a kiddie pageant.
For the 17th anniversary of Little Miss Sunshine, it's the "Rocasound Revamp" of Rick James' "Superfreak."